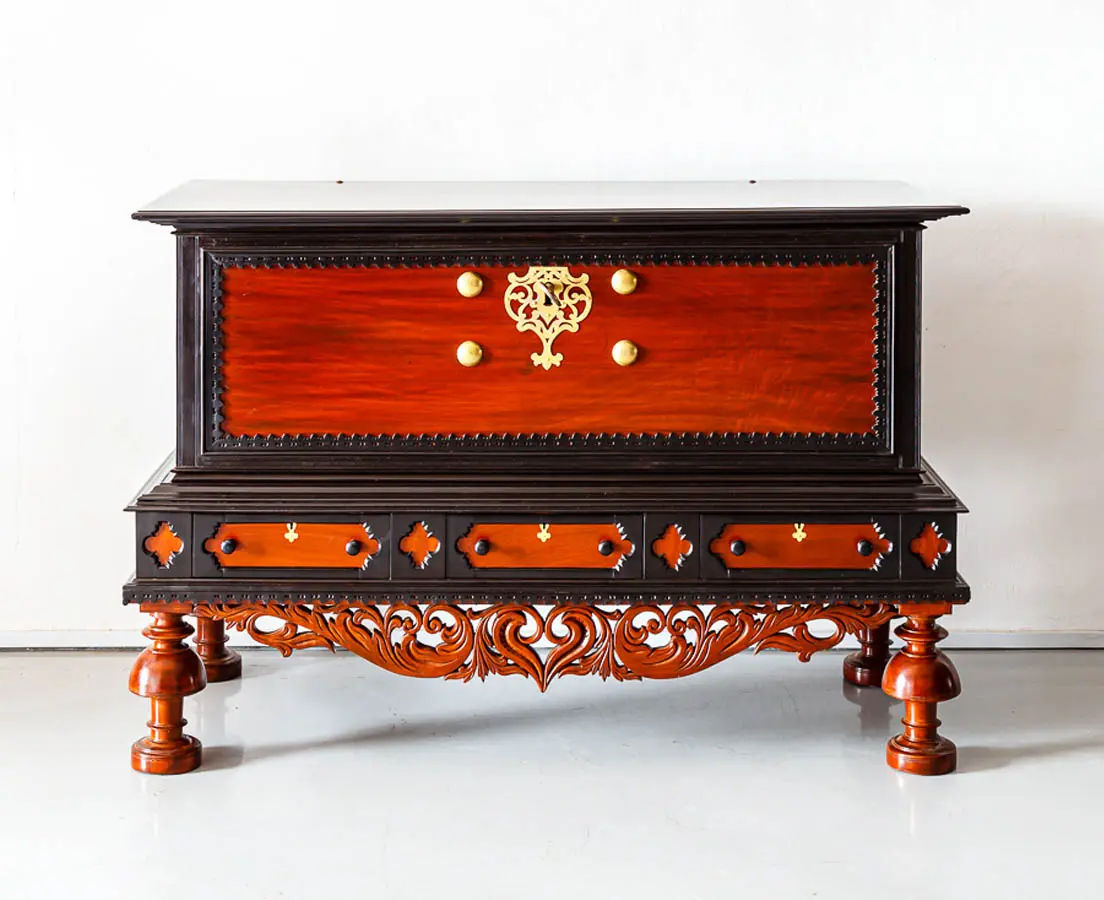 Dutch Colonial Mahogany & Ebony Chest on Stand
Mid 19th century
A stunning, large Dutch colonial storage chest of solid plank construction in mahogany, the lid and panels surrounded by an ebony edge. The front features an elaborate pierced brass escutcheon with original lock and large key and is further decorated with an ebony trim. Inside there is a small document compartment and two large iron hinges secure the lid to the back. The chest rests on a stand with a deep carved and pierced scalloped apron and three drawers of equal length with an ebony edge and ebony pulls. The legs in a traditional Dutch style with a bulbous top, tapering and ending in a bun foot.
People owned a number of chests. The many moves from post to post undertaken by the trading companies officials in the course of their careers made the chest an indispensable item of furniture in every household. They were mainly used for storage, but due to their striking appearance also served as a display of wealth by the owner.
Find out more about Dutch Colonial Furniture.
Coromandel Coast
Dutch colonial India
H: 100 cm W: 145 cm D: 61 cm
H: 39½" W: 57" D: 24"