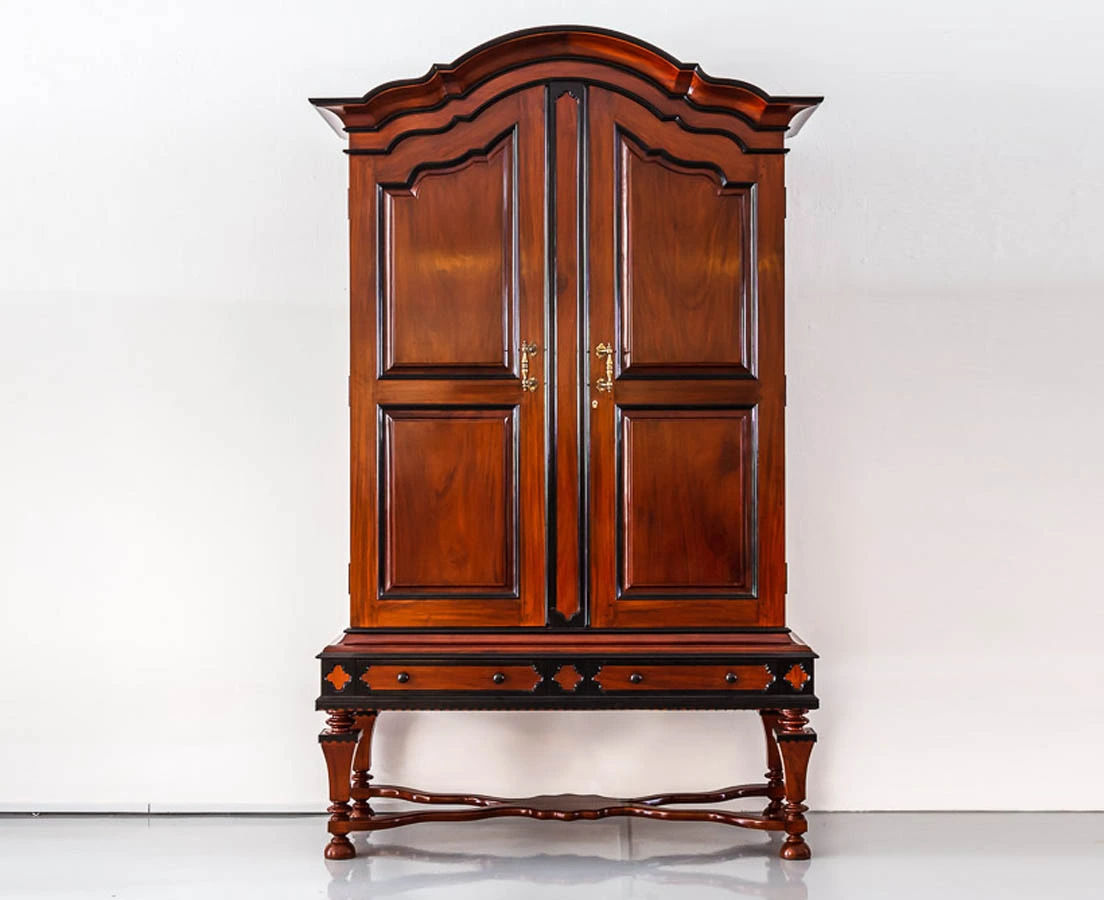 Dutch Colonial Mahogany and Ebony Cupboard
Late 19th century
A magnificent, very tall antique Dutch colonial mahogany and ebony cupboard. It features an impressive dome shaped top with ebony moulding. The double doors are constructed with fielded panels, surrounded by a moulded ebony edge. The doors, with the original brass handles, follow the design of the dome and open to an interior with three shelves. The lower section of the cupboard has a moulded ebony edge and two drawers in the frieze with two ebony pulls each. The legs are in a Dutch style with tapering legs, a ring and ending in an inverted cup foot. The legs are connected with an X-shaped stretcher. A stunning and truly unique cupboard, consisting of two parts for ease of transport: the cabinet and the base.
The cupboard is in good condition and has been lovingly restored and finished to its former glory using a traditional form of French polishing and waxing. The mahogany has a rich warm shade with a striking grain.
Find out more about Colonial Furniture.
This cupboard has been sold. Please keep checking our website as we may add a similar piece.
Coromandel coast
Dutch colonial india
H: 265 cm W: 160 cm D: 70 cm (D: top =60 cm)
H: 104" (8.6ft") W: 63" D: 27 ½" (D: top =23 ½")