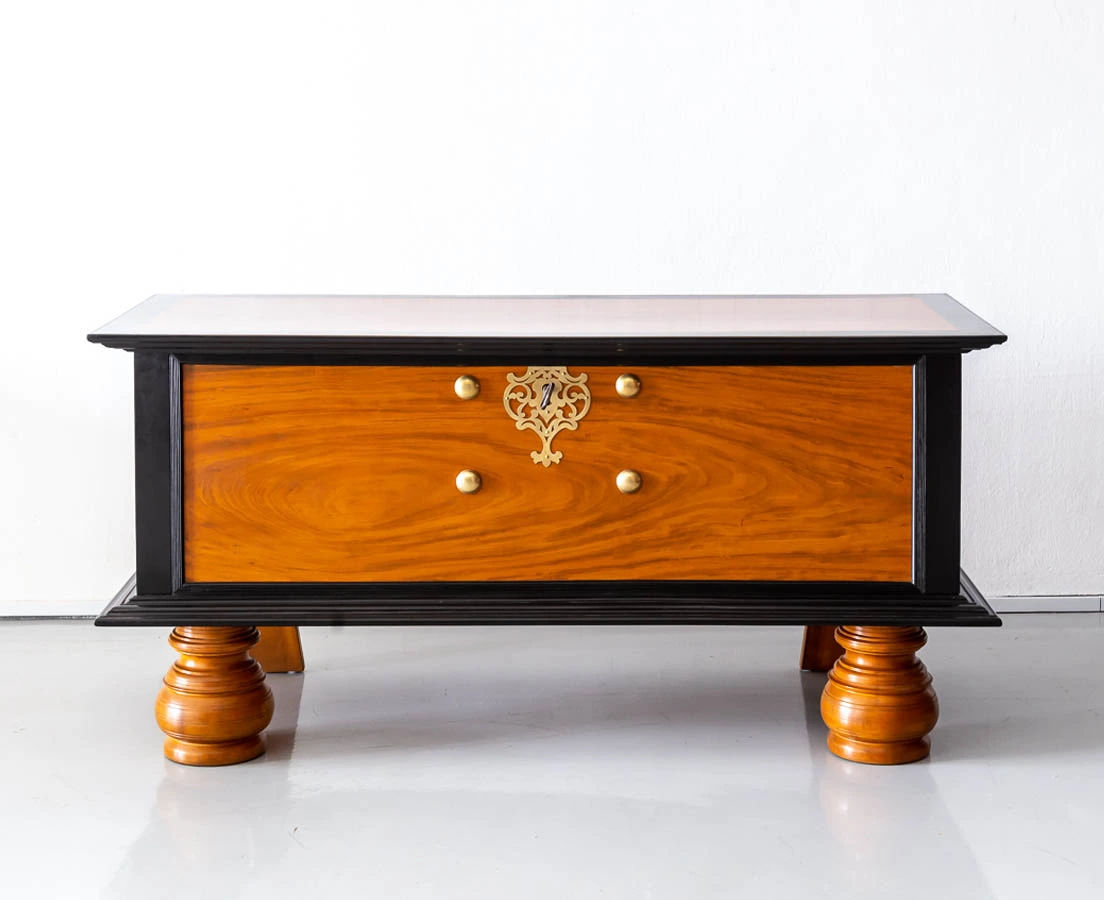 Dutch Colonial Satinwood & Ebony Chest
Mid 19th century
A beautiful antique Dutch colonial chest of solid plank construction in satinwood, the lid and panels surrounded by an ebony edge. The front features an elaborate pierced brass escutcheon with original lock and large key. The original lock is attached by means of bolts with brass studs on the outside, a typical feature of the characteristic decoration of the colonial chest. Inside there is a small document compartment and two large brass hinges secure the lid to the back. The chest rests on two solid loose trestles with the front legs in a traditional Dutch style with a bulbous top.
People owned a number of chests. The many moves from post to post undertaken by the trading companies officials in the course of their careers made the chest an indispensable item of furniture in every household. They were mainly used for storage, but due to their striking appearance also served as a display of wealth by the owner.
The chest is in good condition and has been lovingly restored and finished to its former glory using a traditional form of French polishing and waxing. Satinwood is a highly figured, close-grained, hard, durable wood native to India and Ceylon. It is light yellow to golden brown in color with a lustrous satin-like quality and has an excellent finish.
Read more about Colonial Chests in our blog here.
This chest has been sold. Please keep checking our website as we may add a similar piece.
Coromandel Coast
Dutch colonial India
H:78 cm W: 160 cm D: 64 cm
H: 30½" W: 63 " D: 25"