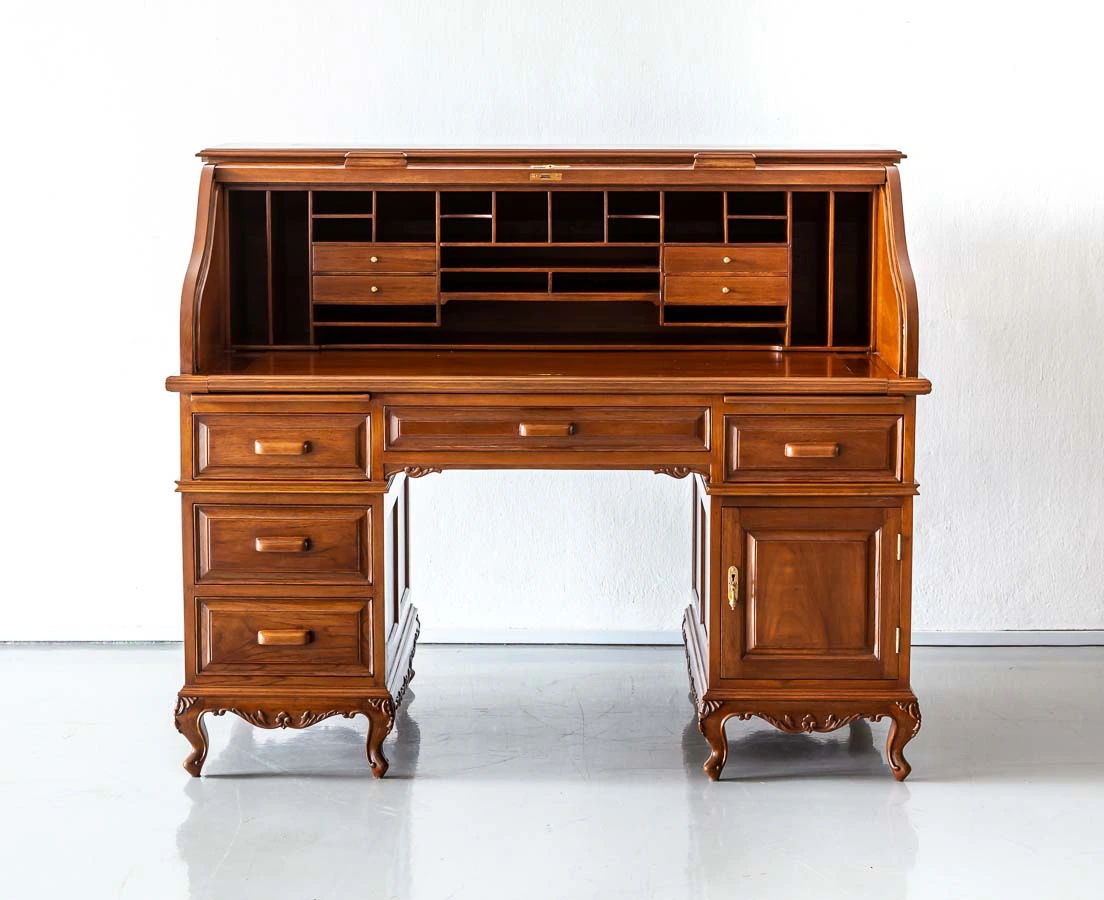 British Colonial Teakwood Pedestal Roll Top Desk
Late 19th century
A beautiful British colonial S-curve roll top desk in teakwood. It has a rectangular moulded top above the roll down top that covers the desk area and locks the drawers.
The cover is made of a series of slats that smoothly roll along a S-frame in a sloping curve from the top of the desk to the desktop. The top opens to reveal a fitted interior with many compartments and four drawers. The deep frieze has one long drawer flanked by two short drawers. The central kneehole is flanked either side by a pedestal, one featuring two drawers the other a small cupboard with a paneled door that opens to one shelf Above the pedestals an additional pull out shelve. All sides and the back are paneled and each pedestal stands on four short cabriole legs.
The desk is in good condition and has been lovingly restored and finished to its former glory using a traditional form of French polishing and waxing.
Find out more about Colonial Furniture.
This roll top desk has been sold. Please keep checking our website as we may add a similar piece.
Calcutta
British colonial India
H: 119 cm W: 143 cm D: 80 cm
H: 47" W: 56 ½" D: 31 ½"