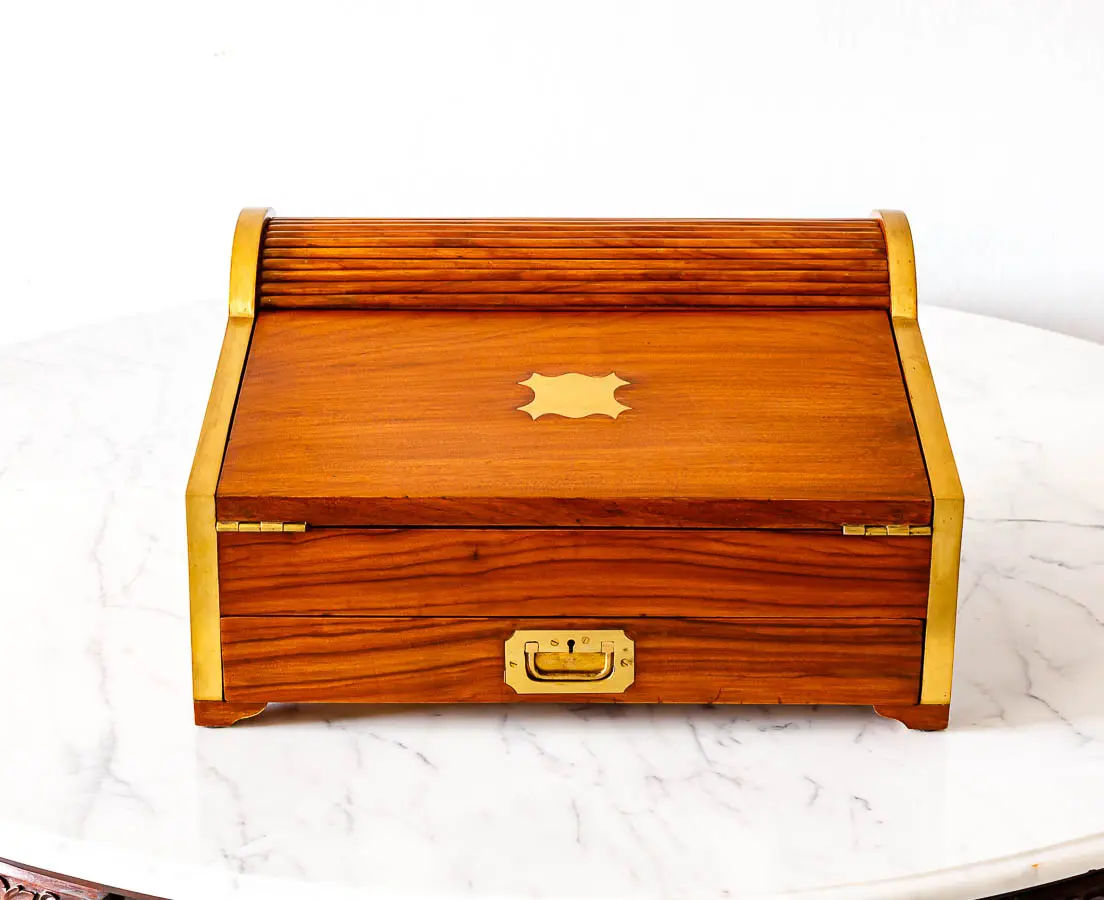 British Colonial Camphor Writing Slope Box
Late 19th century
A British colonial campaign writing slope box. Constructed of solid camphorwood with brass banding to the edges and brass countersunk carrying handles. When the lower drawer is pulled out, the tambour roll top slides back revealing a lift up interior. The box further opens down to reveal a writing surface with a compartment for paper beneath and having small secret drawers hidden behind a sprung panel.
Campaign or "knock down" furniture was portable military furniture and used by British officers when they set out for a campaign in India. Writing boxes had a practical use, as officials were obligated to send regular communication regarding trade and political developments on a regular basis. As these had to be copied three to four times, these writing and document boxes became almost indispensable items of furniture.
The box is in good condition and has been lovingly restored and finished to its former glory using a traditional form of French polishing and waxing. The camphorwood gives off a wonderful scent, which was intended to repel pests such as moths and woodworm from infesting the wood.
Find out more about Antique Boxes.
This box has been sold. Please keep checking our website as we may add a similar piece.
Malabar Coast
British colonial India
H: 29 cm W: 53 cm D: 43 cm
H: 11 ½ W: 21" D: 17"