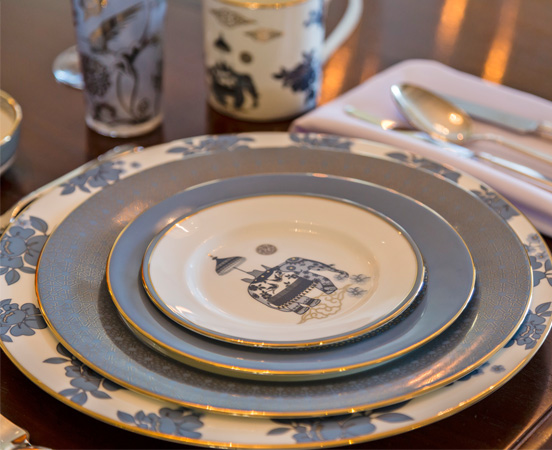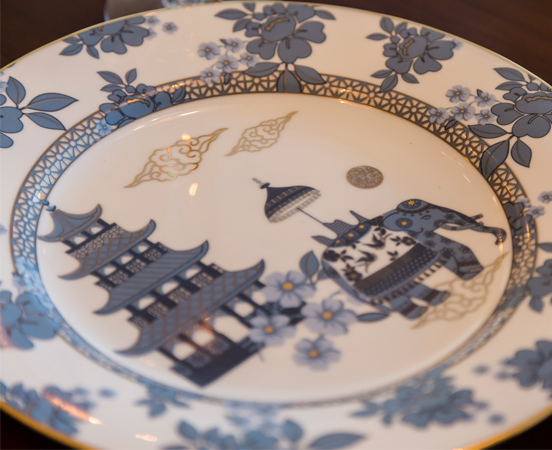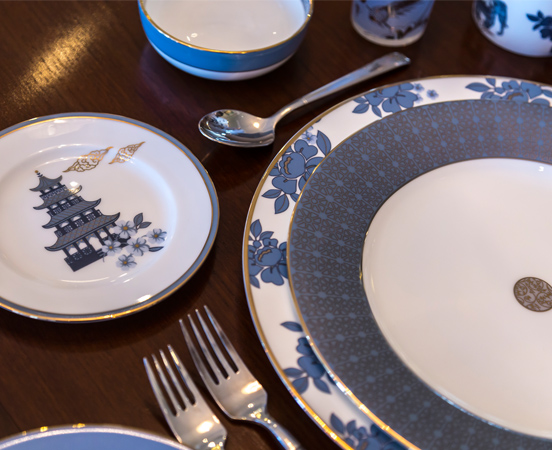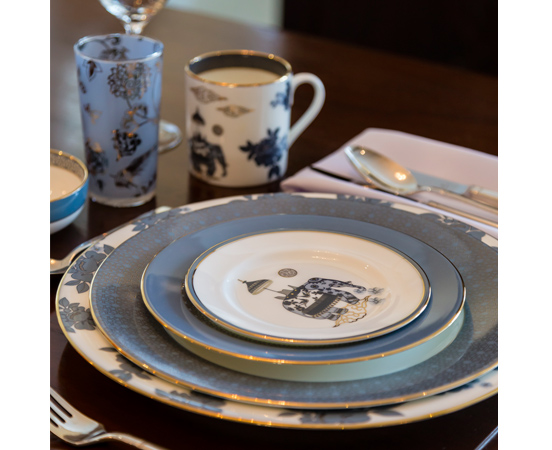 Indechine – Good Earth
Fine Bone China Dinnerware
Luxurious Good Earth dinnerware, hand decorated with artwork decals and 24 carat gold detailing.
Majestic elephants with ritual umbrellas travel through a land of mystical clouds and pagodas, under a golden crescent moon. Indechine is a tribute to this fantasy, an imagined landscape common to India and China, crafted in shades of misty grey with accents in platinum and 24 carat gold.
All items are individually priced and can be viewed and bought in our store.
From India's leading design house Good Earth