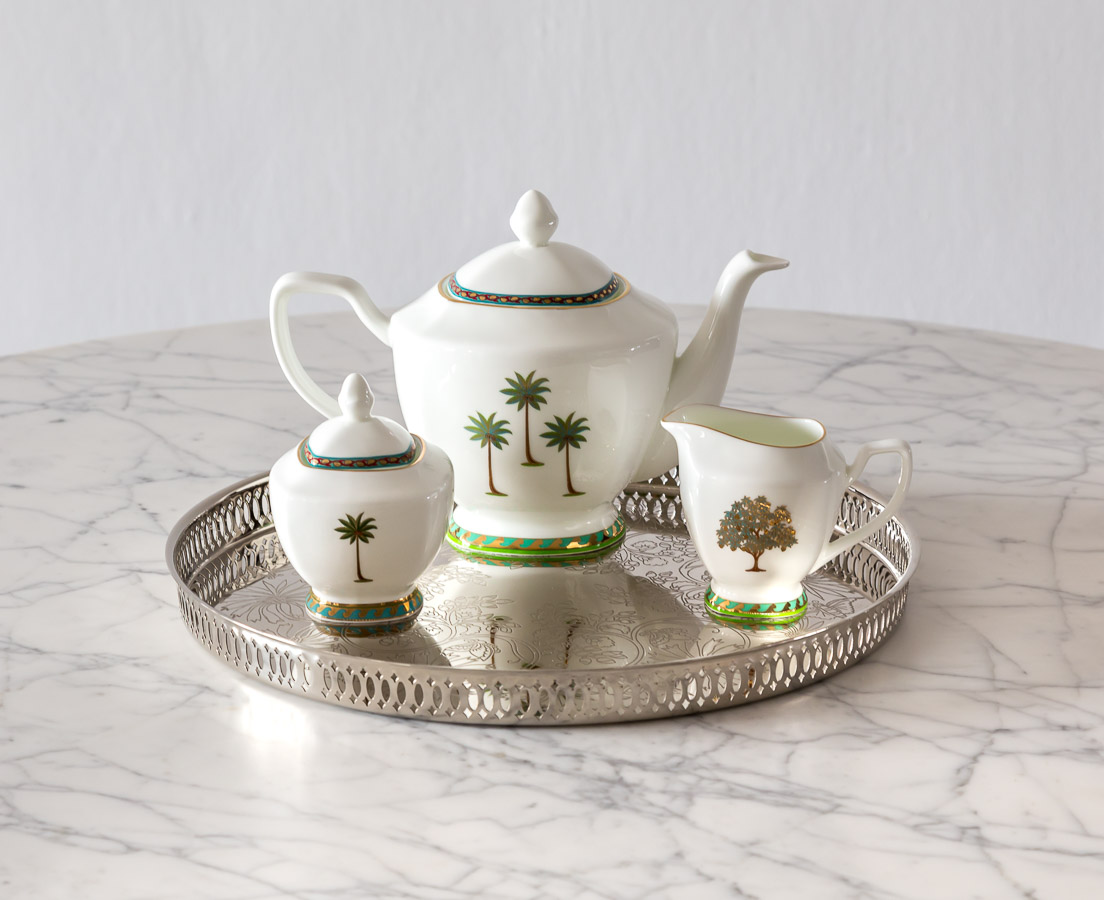 Indus – Good Earth
Tea Service (set of 3)
SGD 300
Stylish fine bone china tea set, which includes teapot, creamer and sugar bowl. Delicately ornamented with tropical motifs, majestic elephants and 24 carat gold accents. The Indus Tea Service is made from fine bone china, hand decorated with artwork decals and accented with 24 carat gold.
Pictured with the Mandalay Wine Tray also from Good Earth. This circular nickle plated wine tray is engraved with intricate floral artwork, encircled with bands of delicate lattice jaal and an embossed rim. Available in our store.
Find out more about Good Earth here
This set of 3 can be purchased online. Pick up the last set. We are low on stock.
Delivery is free in Singapore during the circuit breaker.
We are sorry but we don't ship Good Earth items overseas.
From India's leading design house Good Earth
1 in stock