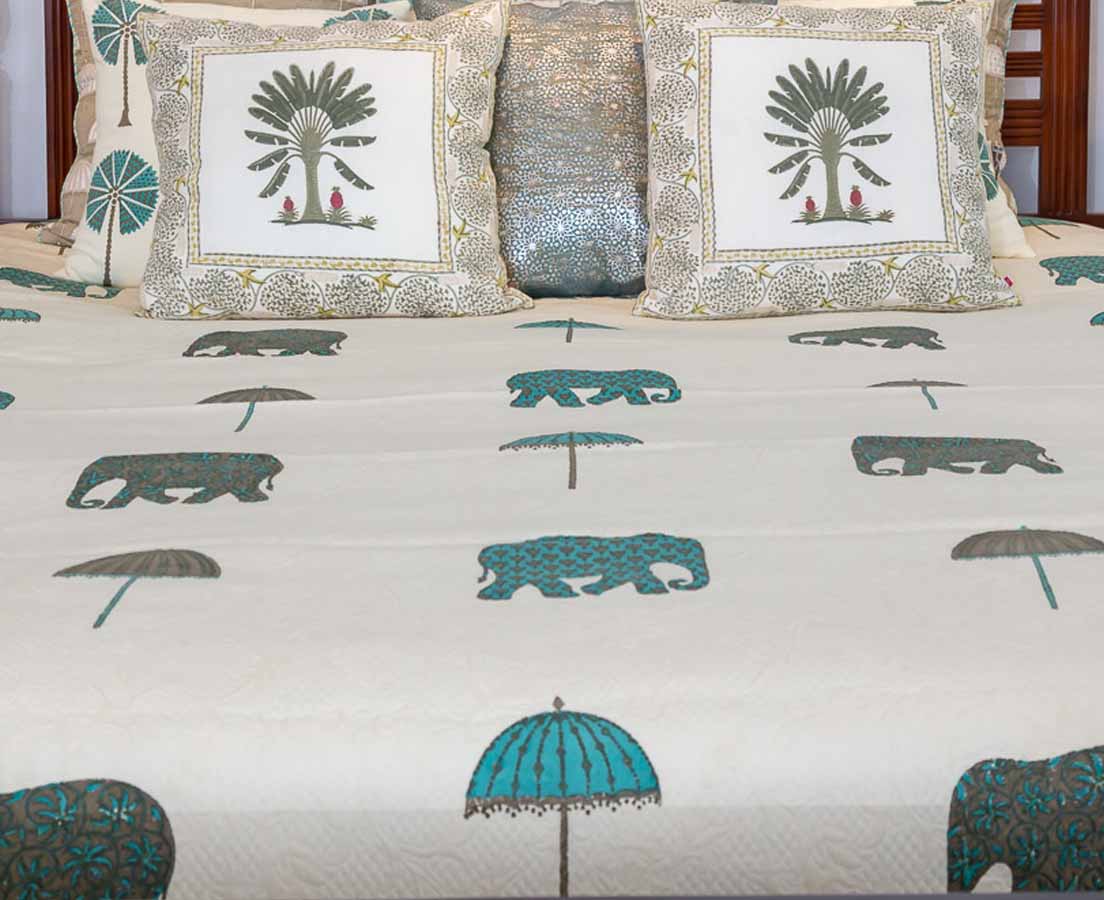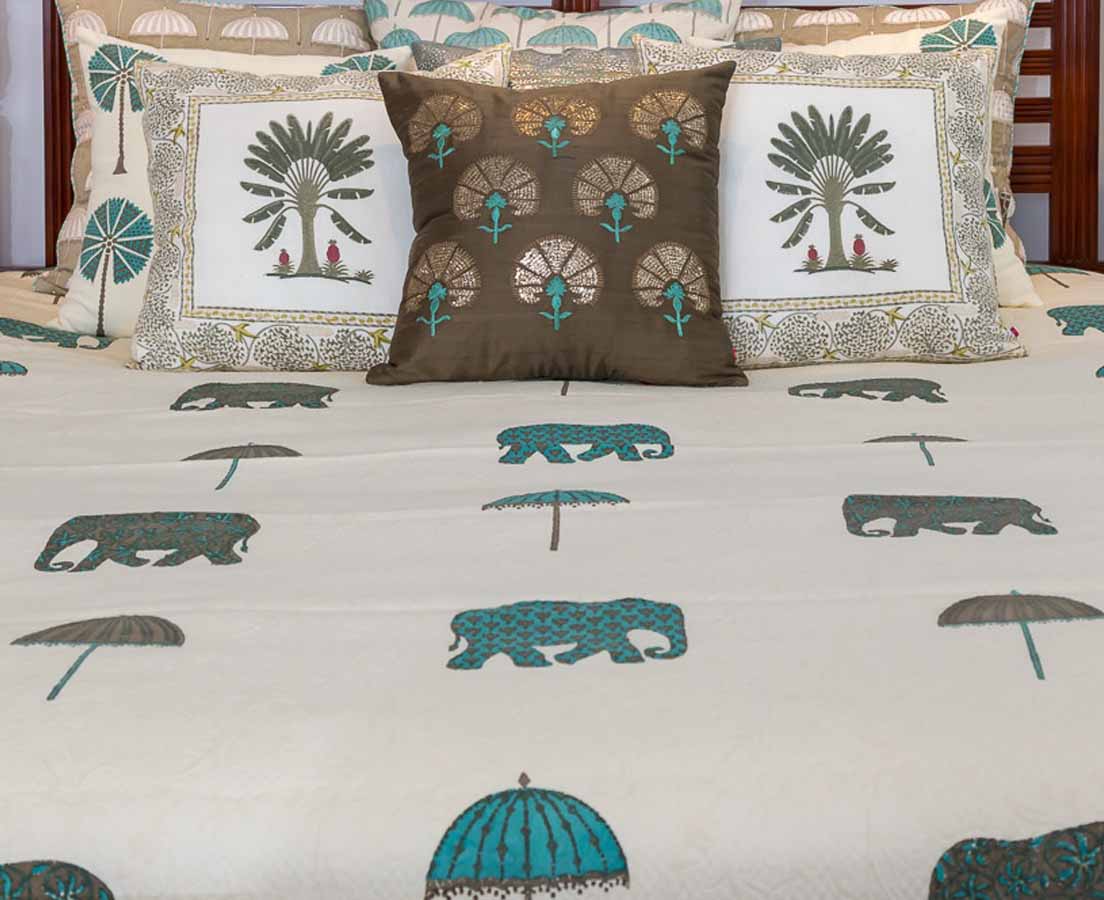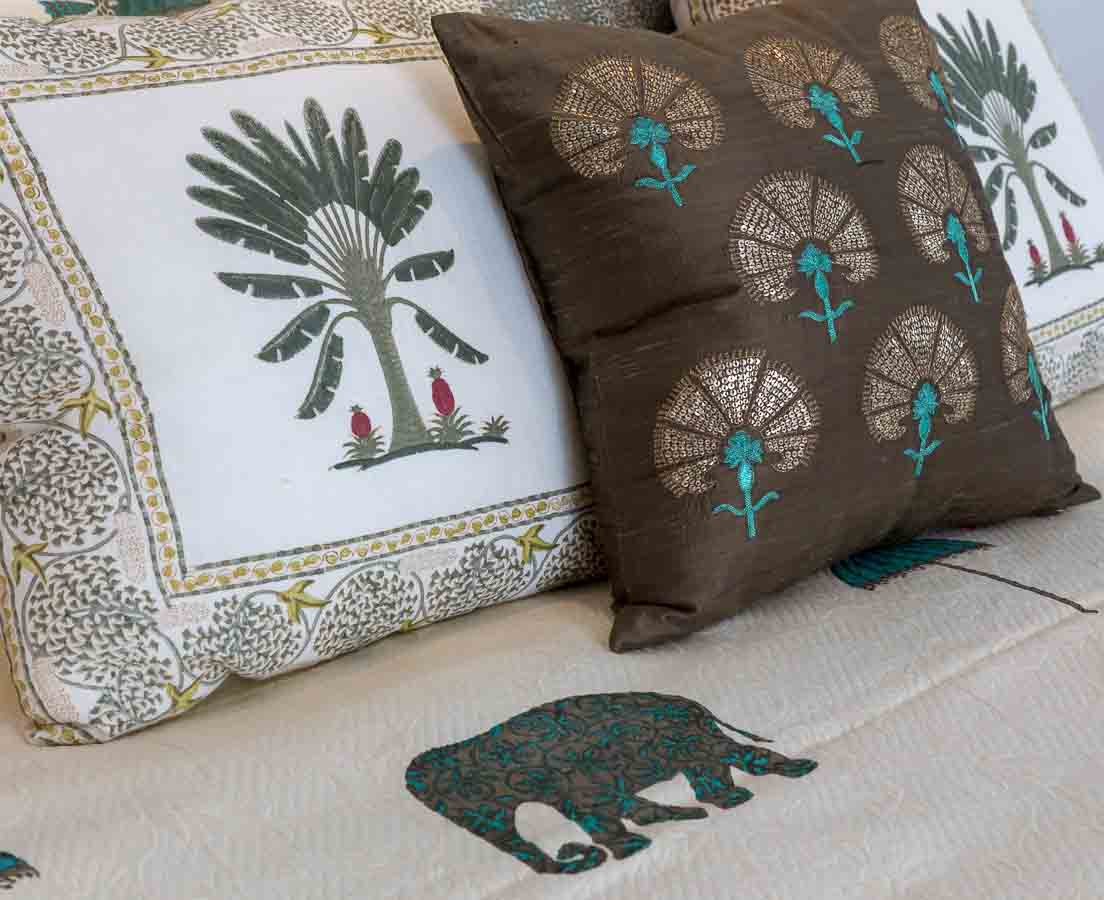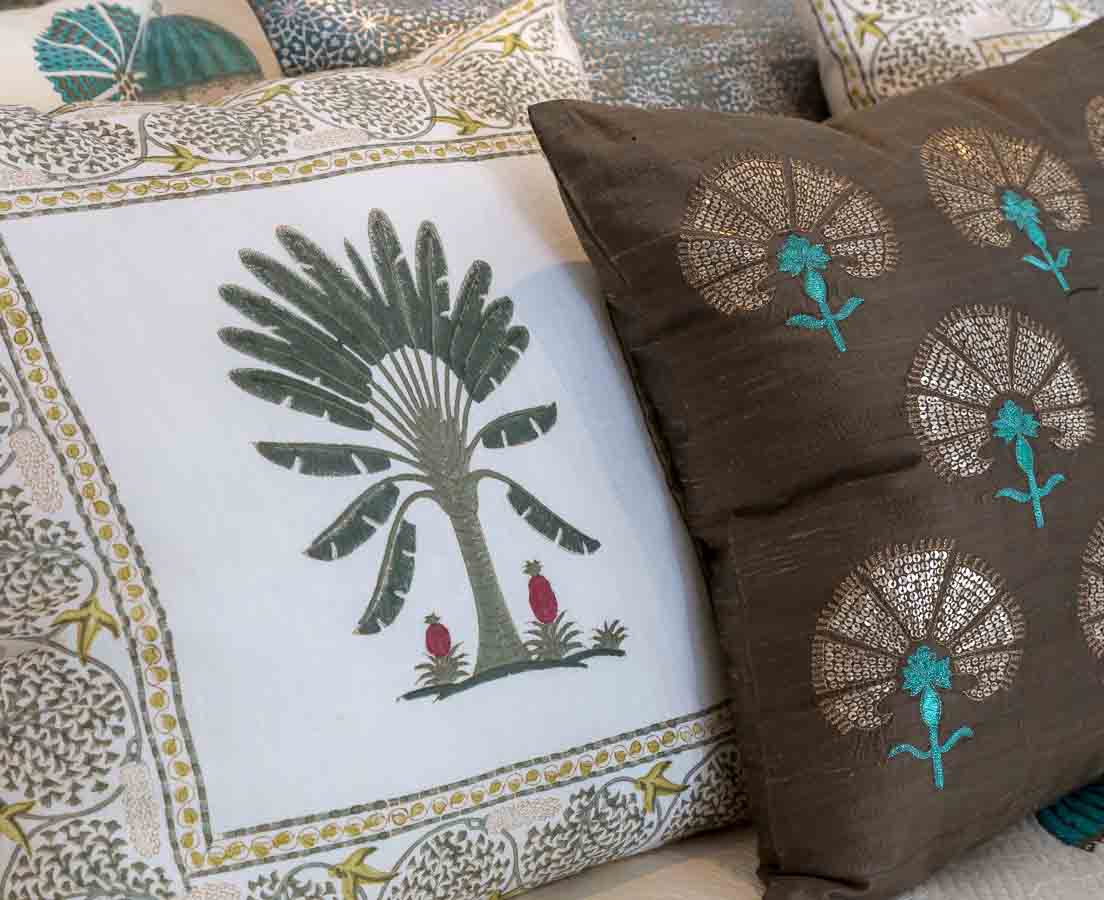 Mysore Cotton Bed Cover – Good Earth – Out of Stock
Bed Covers
Ceremonial 'chattris' (umbrellas ) evoke the royal Mysore heritage on this hand-block printed cotton king size bed cover. Celebrating Mysore's ceremonial processions with whimsical elephants and chattris in beautiful shades of aqua.
The bed has been further styled with a collection of Good Earth dupion silk and cotton cushions.
All Good Earth items are individually priced and can be viewed and bought in our store.
Click to view our collection of British Colonial four poster beds here.
From India's leading design house Good Earth
Dimensions King Size 254 cm x 254 cm
Dimensions King Size 100" x 100"