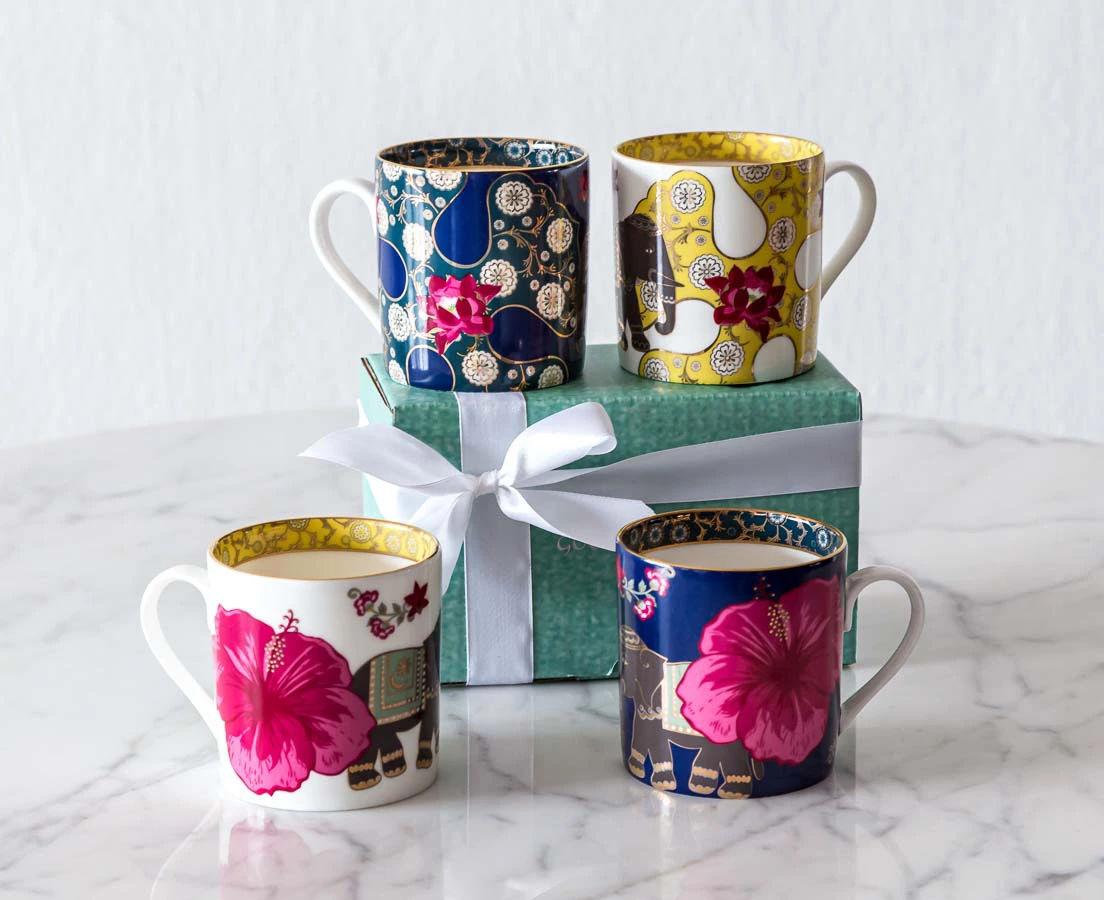 Serendib – Good Earth
Tea Mug (set of 2)
A set of 2 tea mugs decorated with stylised floral leitmotifs and tropical patterns, featuring elephants, birds and flowers.
Serendib is one of the most popular and enduring Good Earth chinaware designs inspired by the famous Tobacco Leaf motif.
Serendib tea mugs are made from fine bone china and are hand decorated with artwork decals and 24 carat gold detailing. Presented in a nice gift box.
All Good earth items presented on our website can be purchased in our store. They are not available online.
From India's leading design house Good Earth