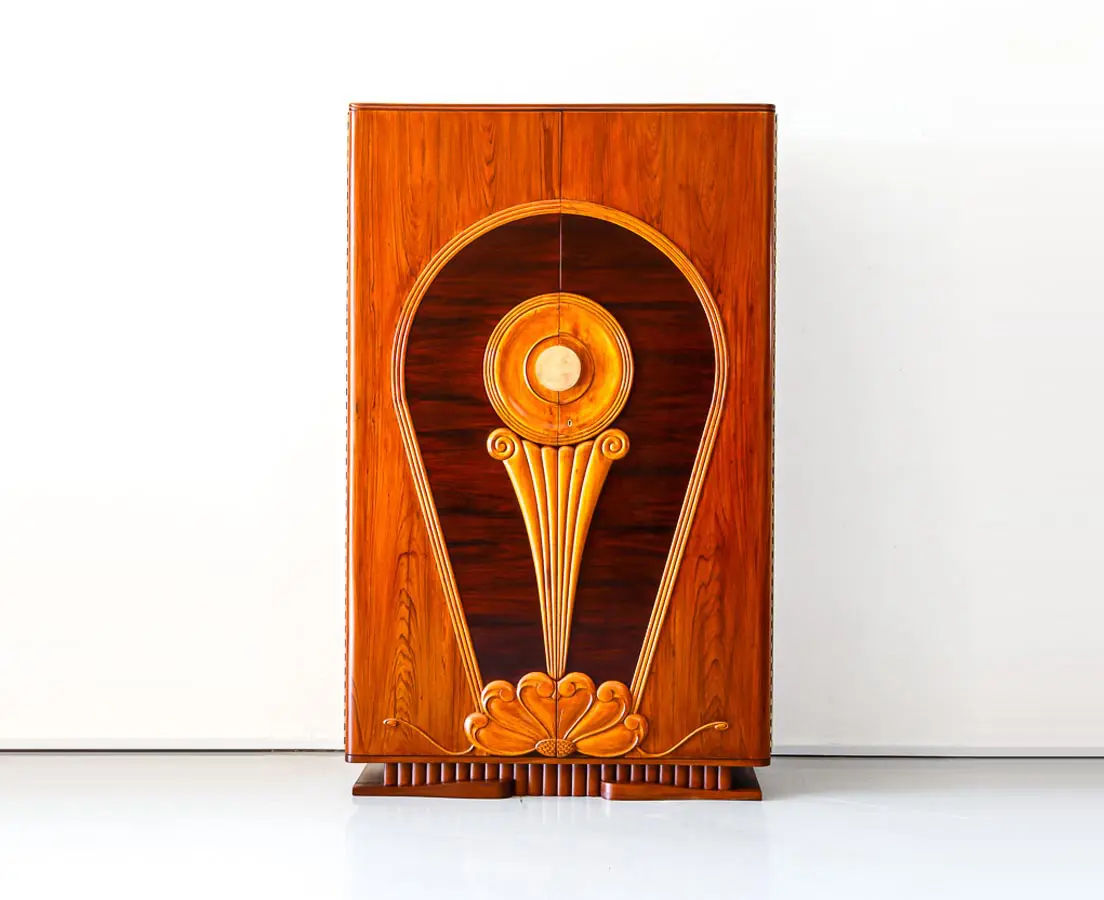 Teakwood Art Nouveau Cupboard
Early 20th century
A stunning Art Nouveau cupboard in teakwood, partially decorated in rosewood and white cedar. At the bottom a stylised carved flower head with elongated pistil and a curling whiplash line in white cedar wood. The doors with an inset panel in rosewood and a round brass handle, open to an interior with four shelves and two drawers. The cupboard sits on a plinth base.
Art Nouveau, meaning "New Art" in French, was a predominant art style from around 1880 until WWI. This unique style featured naturalistic elements in a stylized form. Insects, weeds, and even fairies were all elements that were commonly found in Art Nouveau. Curves and long lines are a defining feature of Art Nouveau, as artists tried to capture shapes found in nature and combine them with arcs, parabolas, and other circular forms.
The cupboard is in good condition and has been lovingly restored and finished to its former glory using a traditional form of French polishing and waxing.
This cupboard has been sold. Please keep checking our website as we may add a similar piece.
Bombay
British colonial India
H: 198 cm W: 122 cm D: 56 cm
H: 78" W: 48" D: 22"