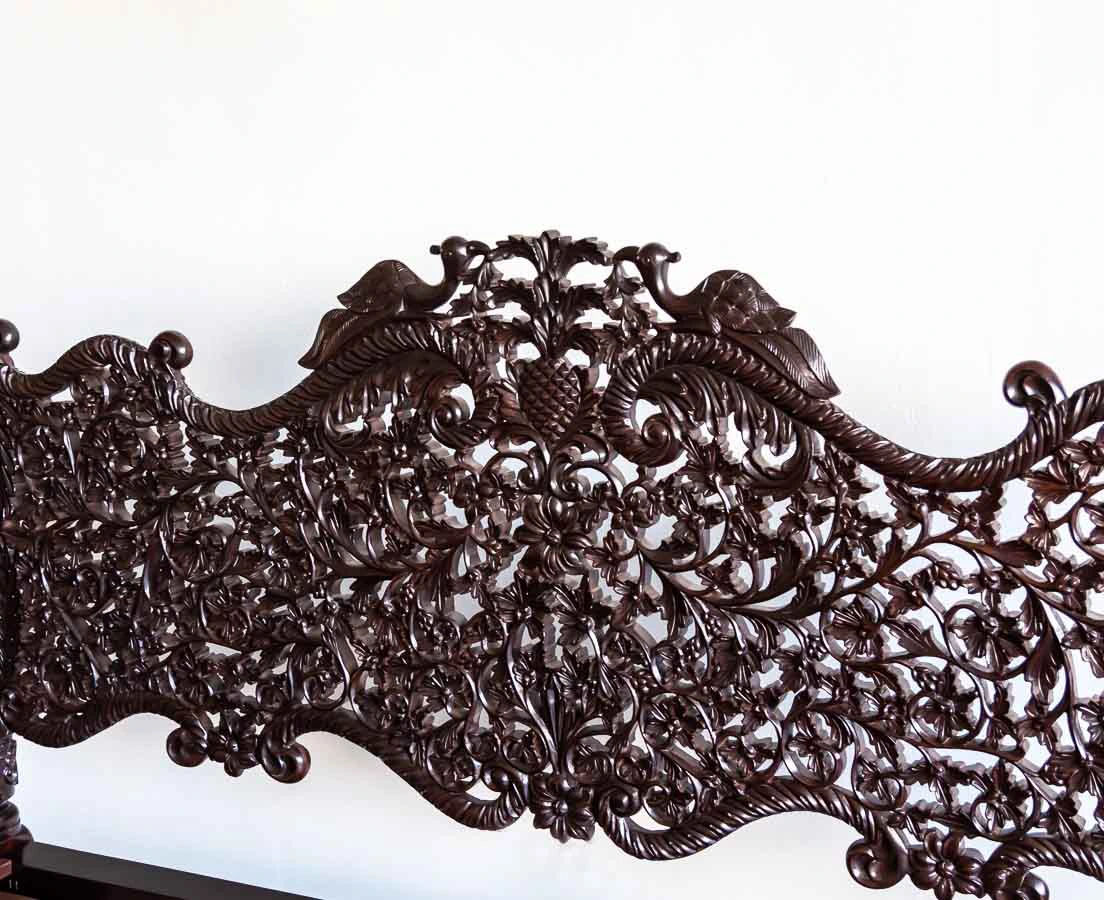 British Colonial Carved Rosewood Four Poster Bed
Late 19th century
A magnificent antique British colonial carved four poster bed in rosewood.
The bed is composed of four posts, a headboard,a footboard and a canopy, each part made out of a single thick piece of rosewood. The serpentine shaped headboard and footboard are beautifully carved and pierced with stylized foliage. They are also decorated with the carving of a pineapple flanked by two peacocks. The pineapple, with its crown like top and gem like texture, was considered a symbol of wealth and power, while peacocks are considered symbols of royalty. In 1963 the peacock was declared the national bird of India.
All other parts of the bed are profusely relief carved with stylized foliage. The posts are each fitted at the top with a brass cap and tenon that fits into brackets applied to the corners of the canopy. The tenons run through the brackets and are mounted with finials. The posts are joined to each other with four very solid beams, the exterior of which are also richly carved with scrolling leafy vines and thistles.
The bed stands on four carved cabriole legs that end in claw feet. A truly unique masterpiece of museum quality!
Read more about exotic carving on colonial furniture.
This bed has been sold. Please keep checking our website as we may add a similar piece.
Gujarat
British colonial India
H: 267 cm W: 205 cm L: 241 cm
H: 105" W: 80½" L: 95" Mattress size 198 x 213 cm (78" x 84")