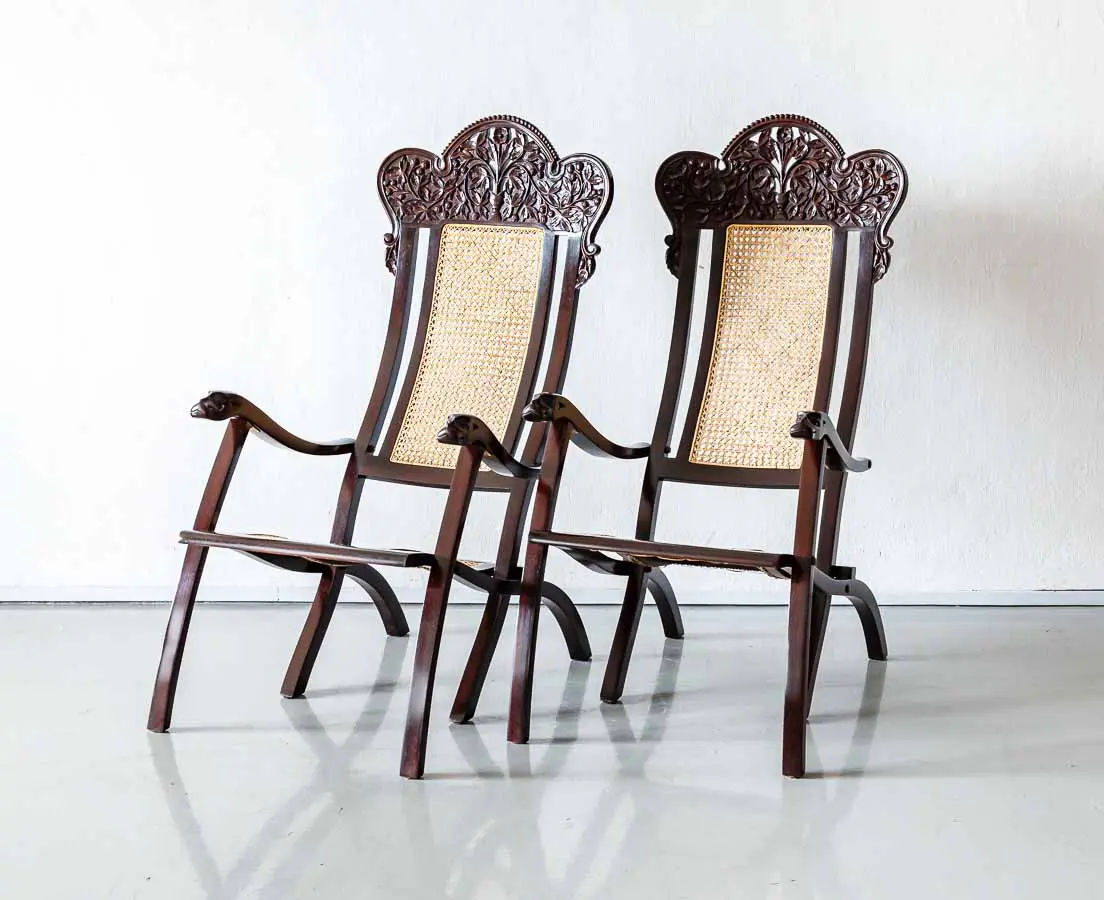 Portuguese Colonial Rosewood Folding Chairs
Mid 19th century
A pair of Portuguese colonial folding chairs made of rosewood. Each chair is composed of three components joined with steel screws; the back, the seat and the arms, each extends down to form one of the three pairs of legs. The dome shaped back with a carved pierced crest rail and a central caned panel. The shaped arms end in a carved animal head and are secured with hinges to the arm support. The seat and the back have recently been re-caned in separate sections in a typical colonial design. The seat height is 40 cm or 15½".
The chairs are in good condition and have been lovingly restored and finished to its former glory using a traditional form of French polishing and waxing. The Indian rosewood that the chairs have been made of has a naturally occurring dark shade with a striking grain.
Find out more about Portuguese colonial chairs.
These chairs have been sold. Please keep checking our website as we may add a similar pair.
Goa
Portuguese colonial India
H: 114 cm W: 62 cm D: 85 cm H: 45" W: 24½" D: 33½"
H: 114 cm W: 62 cm D: 85 cm H: 45" W: 24½" D: 33½"