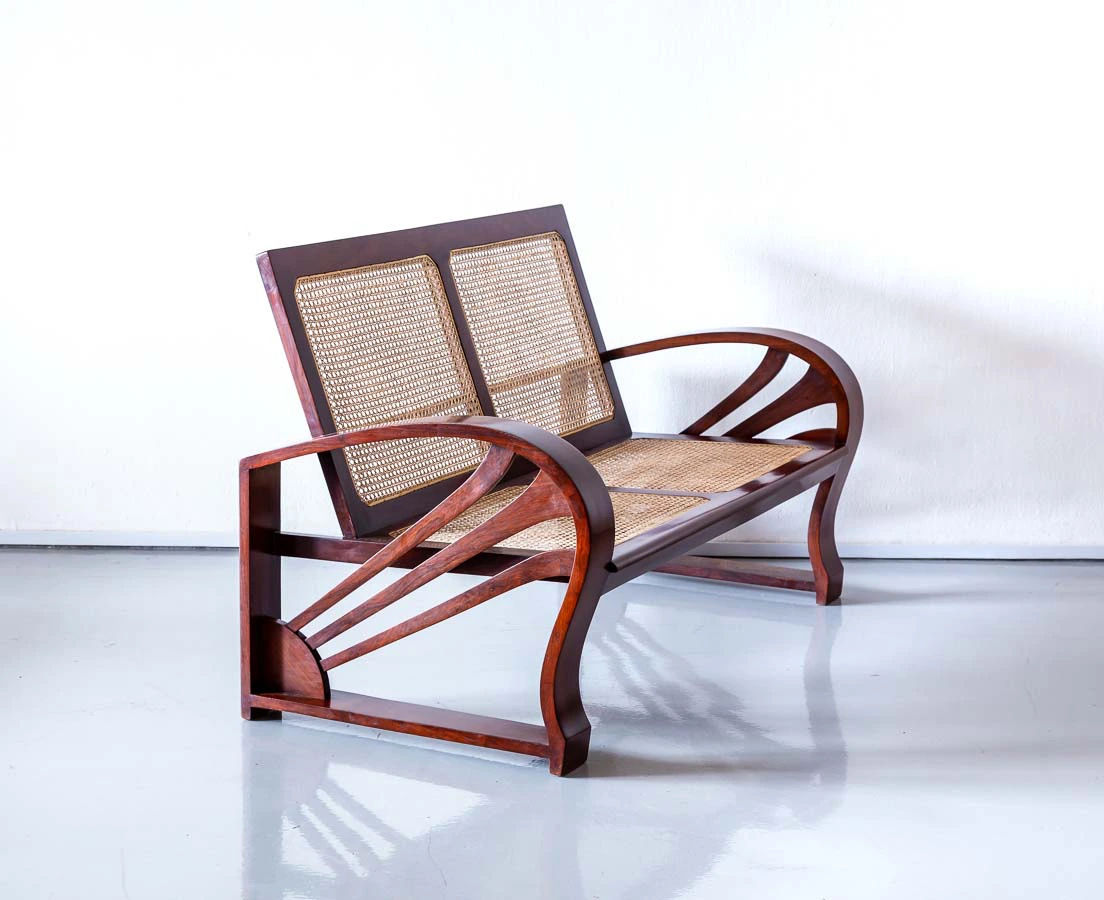 Art Deco Walnut Sofa
Early 20th century
A fine Art Deco walnut sofa with newly caned seat and back. Like all Art Deco furniture the distinguishing features of the style are simple, clean shapes, often with a "streamlined" look with geometric shapes.
Art Deco was derived from the Exposition  Internationale des Arts Décoratifs et Industriels Modernes, held in Paris in 1925, where the style was first exhibited. Art Deco design represented modernism turned into fashion. It combined modern styles with fine craftsmanship and rich materials.
Read more about Art Deco Furniture.
This sofa has been sold. Please keep checking our website as we may add a similar piece.
Bombay
Colonial India
H: 84 cm W: 142 cm D: 69 cm
H: 33" W: 56" D: 27"