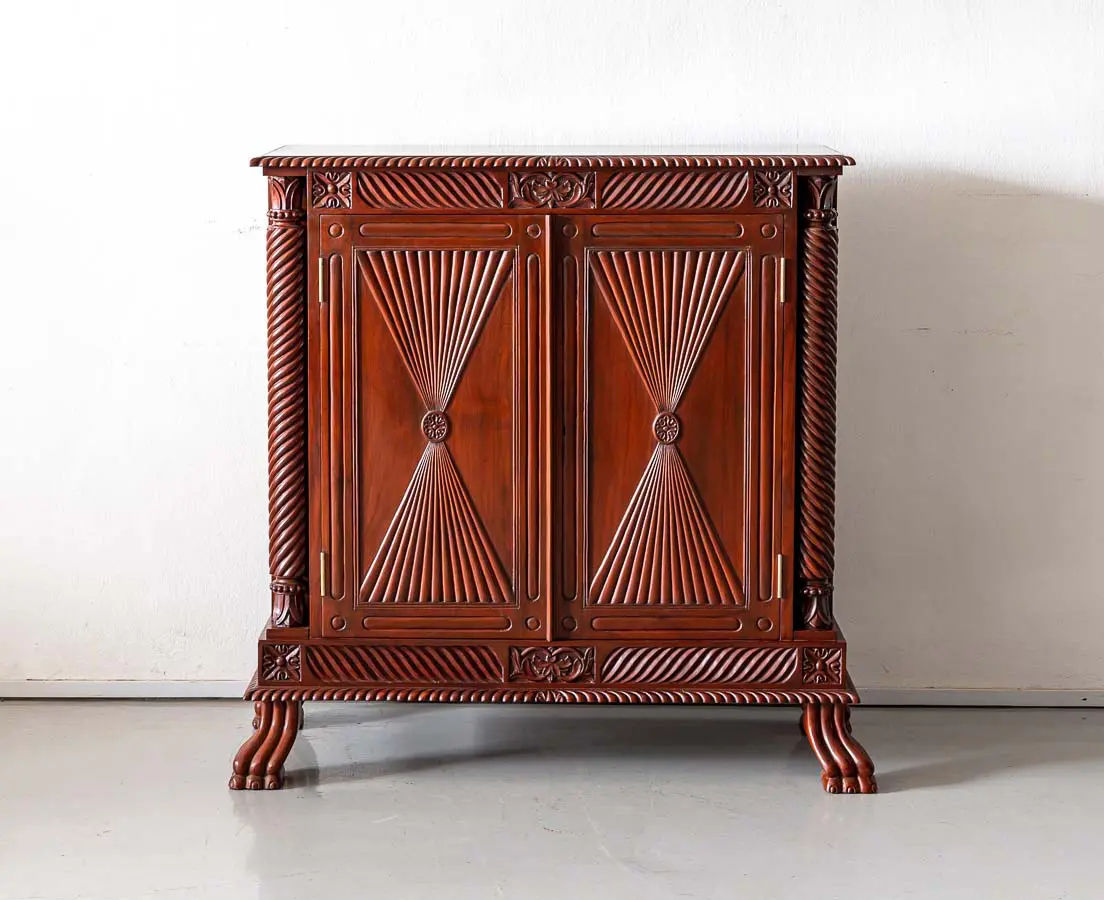 British Colonial Mahogany Sideboard
Mid 19th century
SGD 4,950
A decorative British colonial sideboard made of mahogany. The overhanging top is supported by free-standing spirally turned column supports. The frieze carved with a wave pattern centered by a floral block and two carved square rosettes in the corners, echoed on the base. The floating panels of the double doors are carved with a large rectangular sunburst design radiating from an oval disc at centre, the frames carved with elongated reserves and carved circles in the corners.
The interior fitted with one shelve. All resting on four paw feet. The sunburst or "Surajmukhi" is a typical motif of the state of Gujarat signifying prosperity.
The sideboard is in good condition and has been lovingly restored and finished to its former glory using a traditional form of French polishing and waxing. The mahogany has a rich warm shade with a striking grain.
Find out more about Exotic Carving on Colonial Furniture.
Gujarat
British colonial India
H: 111 cm W: 113 cm D: 44 cm
H: 43½" W: 44½" D: 17½"