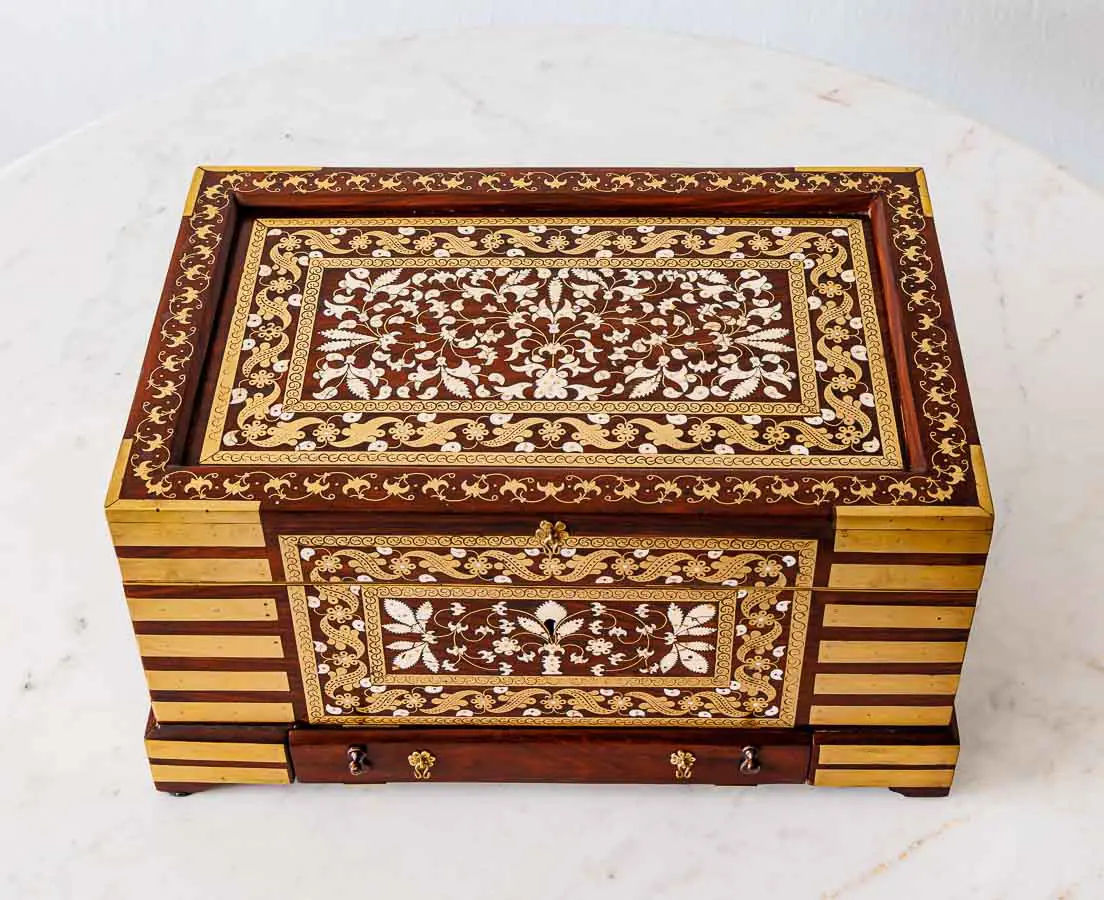 British Colonial Rosewood Box with Inlay
Late 19th century
A beautiful, profusely inlaid British colonial dressing box made of rosewood. The box has intricate floral design inlay patterns on the top and the sides. The exterior reinforced with brass banding on the edges, both for decoration and protection.  The two sides with recessed brass carrying handles, the front has a small drawer with a trick opening. Inside, the box has a centrally placed lift out tray which conceals more storage space underneath and several other lidded compartments with brass pulls. The inner face of the hinged lid is mounted with a mirror, framed with a border of foliage carving.The box rests on small bracket feet.
The Punjab, in the North of India, was not annexed until the middle of the 19th century, but it soon developed a tradition of work in locally grown hardwood boxes with inlay.
The box is in good condition and has been lovingly restored and finished to its former glory using a traditional form of French polishing and waxing.
Find out more about Antique Boxes and Inlay Furniture
This box has been sold. Please keep checking our website as we may add a similar piece.
Punjab
British Colonial India
H: 24 cm W: 47 cm D: 31 cm.
H: 9½" W: 18½" D: 12"