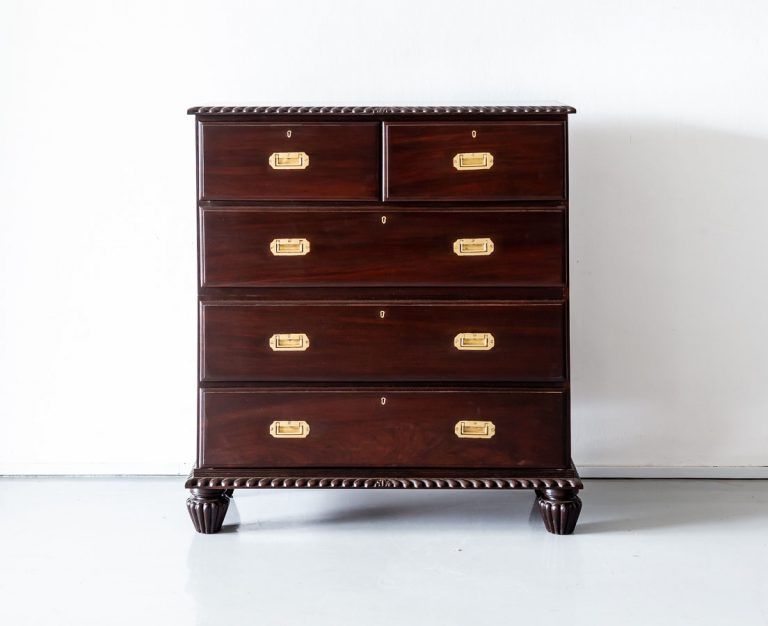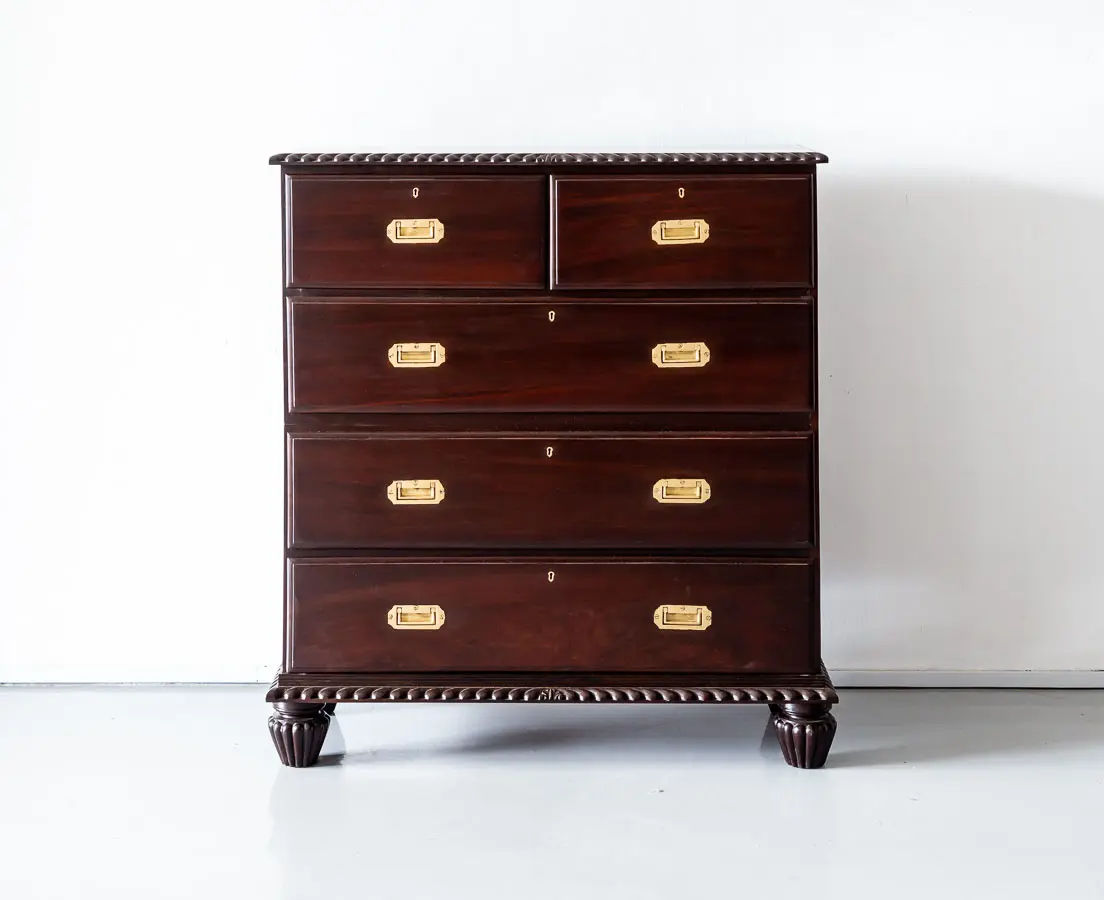 British Colonial Rosewood Chest of Drawers
Mid 19th century
A British colonial rosewood chest of drawers with a rectangular moulded top with a gadrooned edge. The upper section has two short drawers above one long drawer, the lower section has two long drawers. All of the drawers are flush fitting with the original recessed brass handles. The piece rests on four melon sectioned feet.
The chest is in good condition and has been lovingly restored to its formr glory using a traditional from of French polishing and waxing. The Indian rosewood that this piece has been made of has a naturally occurring dark shade with a striking grain. The drawer sides and bottom are made of teakwood and attached with fine dovetails to the rosewood drawer front. The backside of the chest has also been made of teakwood
Find out more about Colonial Furniture.
This chest of drawers has been sold. Please keep checking our website as we may add a similar piece.
Gujarat
British colonial India
H: 117 cm W: 106 cm D: 43 cm
H: 46" W: 41½" D: 17"