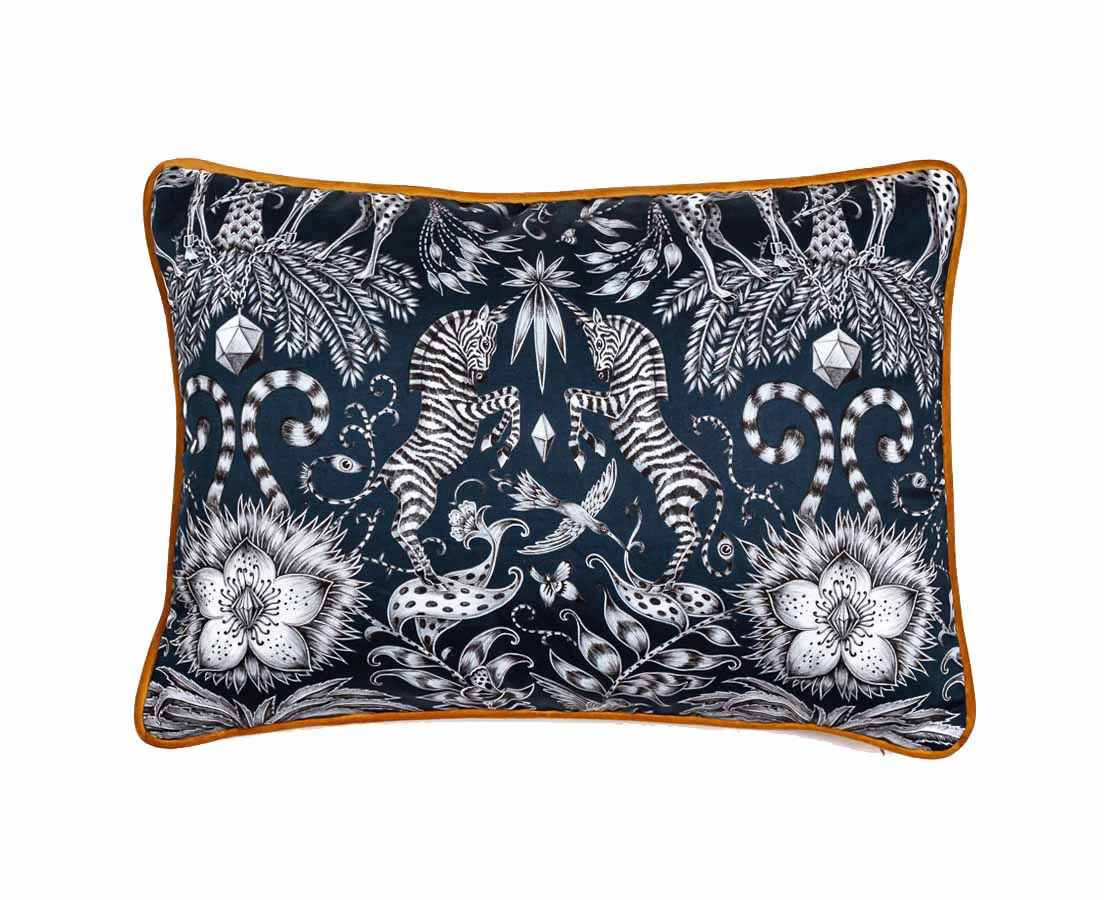 Kruger Navy Unicorn Designer Cushion
Kruger Navy Unicorn designer cushion. Size* 14"x 20"
This cushion features Emma J Shipley for Clarke and Clarke fabric with a luxurious velvet backing and piping.
The striking 'Kruger' design is inspired by a safari adventure and features unicorns and a fantastical array of creatures and foliage.
View our Luxury Cushions.
Kruger Navy fabric 100% cotton
Reverse Mustard Velvet
Dry Clean only
Includes a polyfill fiber insert
Concealed zip fastening
*All sizes are approximate and are based on the filler
required for each cover. Pattern layout may vary.
This cushion is out of stock. Please let us know in case you like to be notified of new stock.