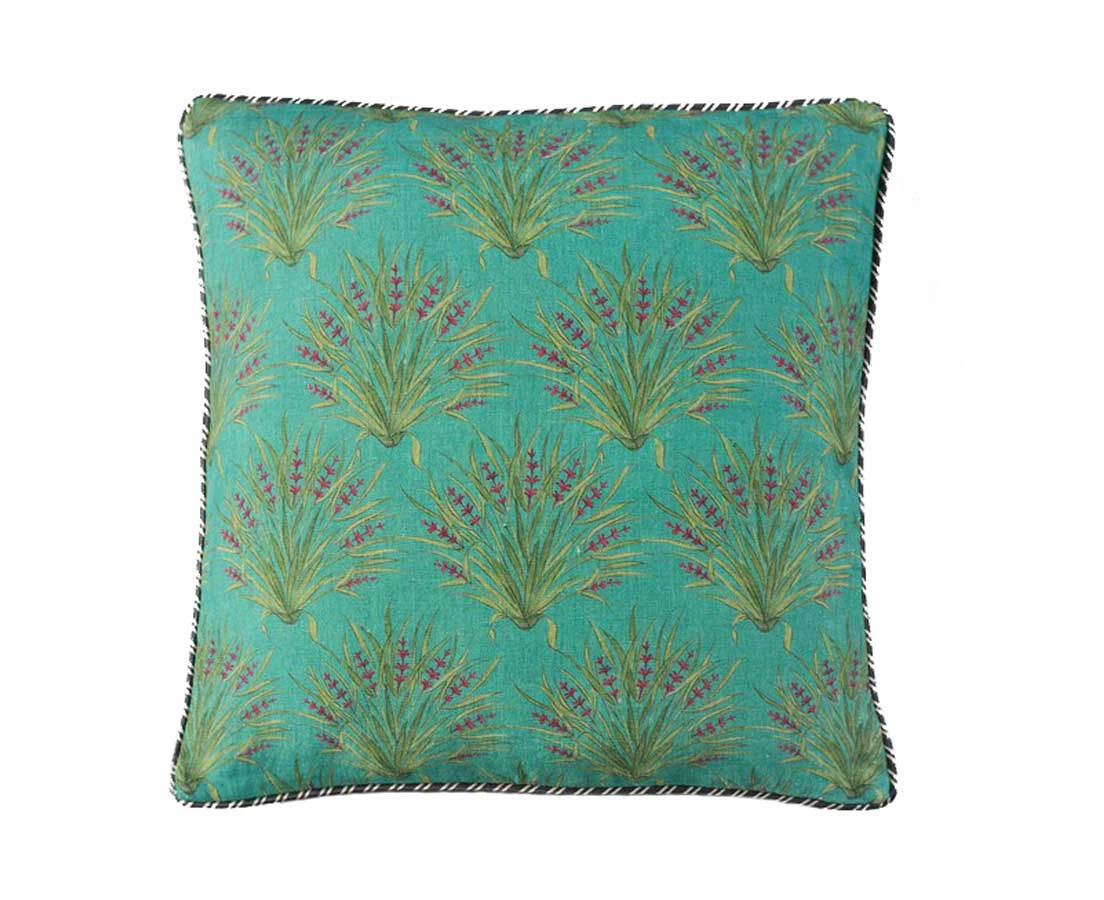 Maladvipa Papyrus Good Earth Cushion
Good Earth Cushion Maladvipa Papyrus. Linen – Size 20"x20″. This cushion features resplendent Papyrus motifs. Inspired by the lush beauty of Maldives, the Maladvipa collection celebrates the natural abundance of this tropical paradise with motifs of leafy palms and fragrant Champacas, Hibiscus, and Passion flowers.
Includes a polyfill fiber insert. Linen with a velvet back.
This cushion is out of stock. Please let us know in case you like to be notified of new stock.
From India's leading design house Good Earth