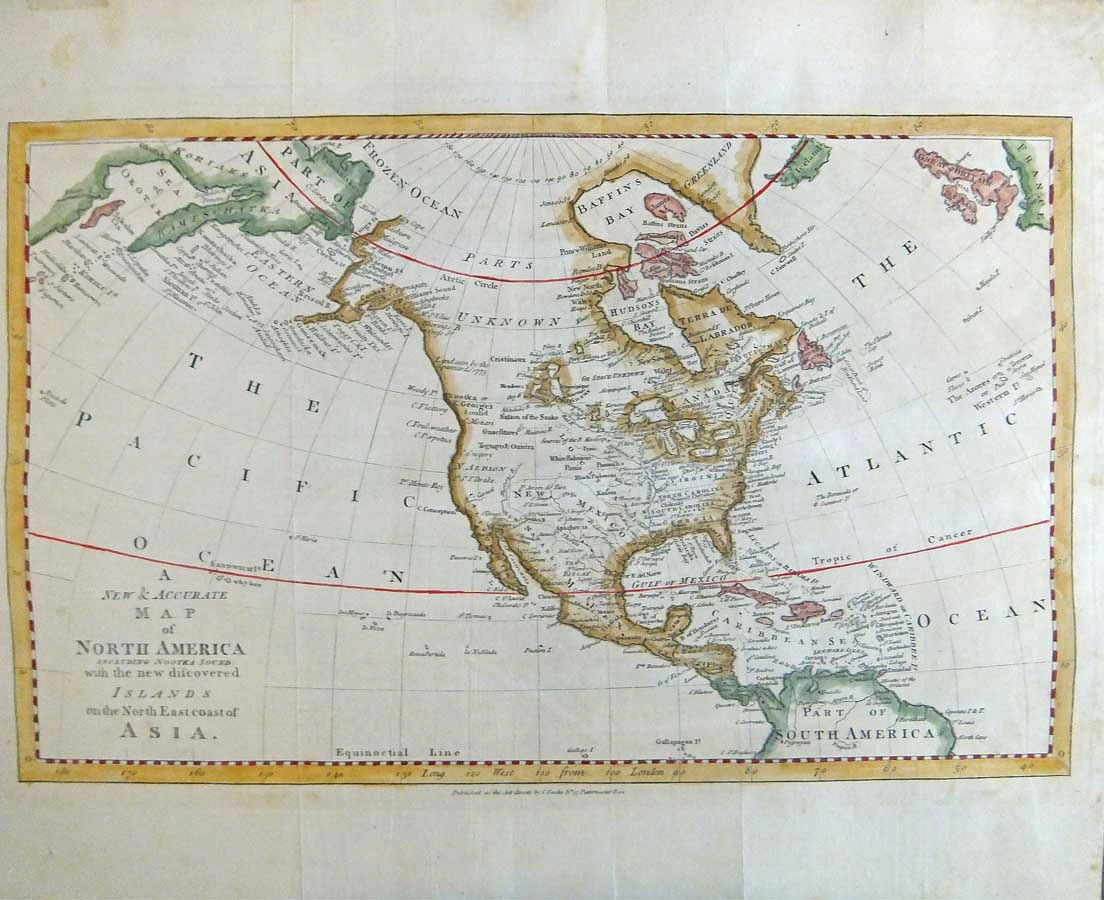 North America – Copper engraving
C. Cooke– c. 1783
SGD 1,100
New & accurate map of North America including Nootka Sound; with the new discovered islands on the North East coast of Asia.
Published as the act directs by C. Cooke, this is a slightly revised map of North America, which focusses on discoveries in the Pacific Northwest. The United States is confined East of the Mississippi River. New Mexico encompasses present-day Louisiana and texas.
The map is professionally framed using high quality and acid free materials.
H: 26 cm W: 43 cm (framed size 41 x 58 cm)
H: 10" W: 17" (framed size 16 x 23")