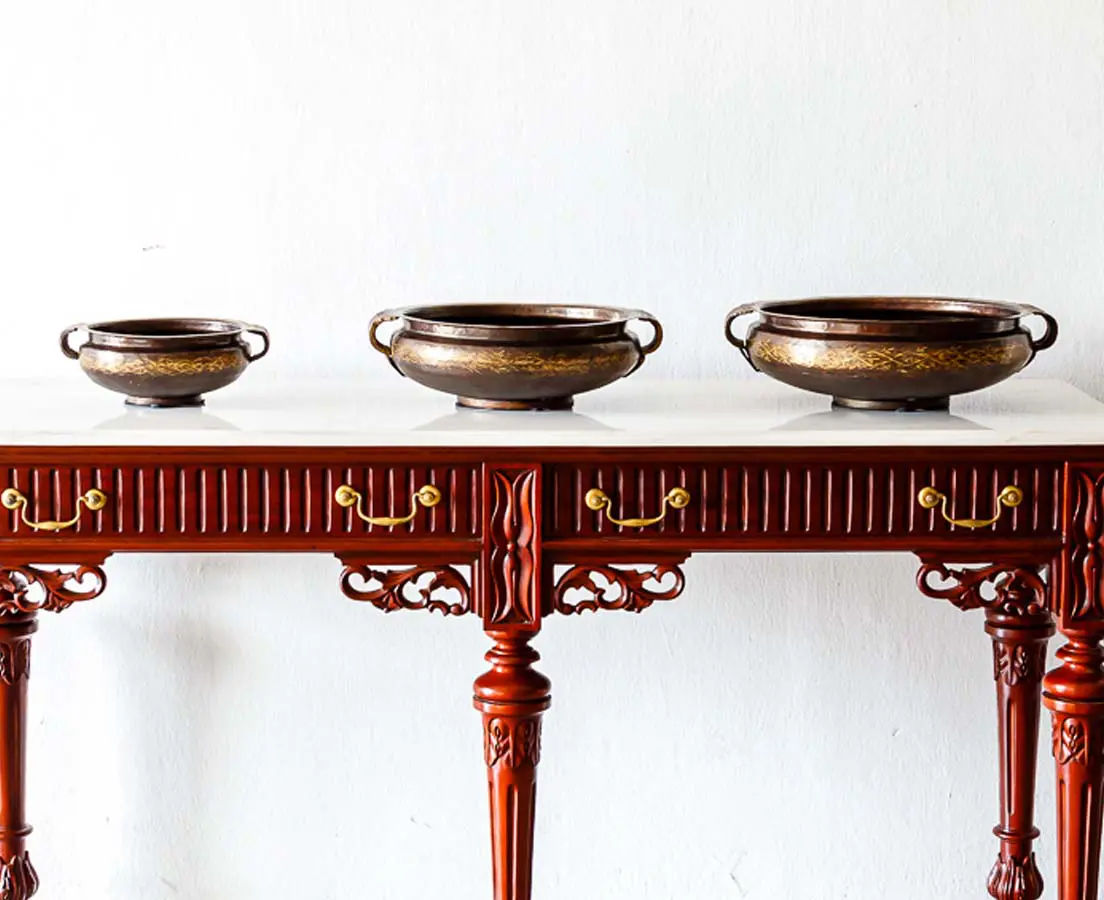 Solid Cast Bronze Uruli
20th century
Uruli, also pronounced as Urli, is a traditional cookware extensively used in the South Indian state of Kerala. It is commonly made of bronze or copper and has a shallow, circular shape.
Urulis were used in the home for cooking and in ayurvedha to make medicines. Today,  Urulis are also used as a decorative bowl to float flowers or candles.
Available in our store in different sizes: diameter 8, 12 and 14″.
View beautiful Diwali Décor Ideas.
Kerala India