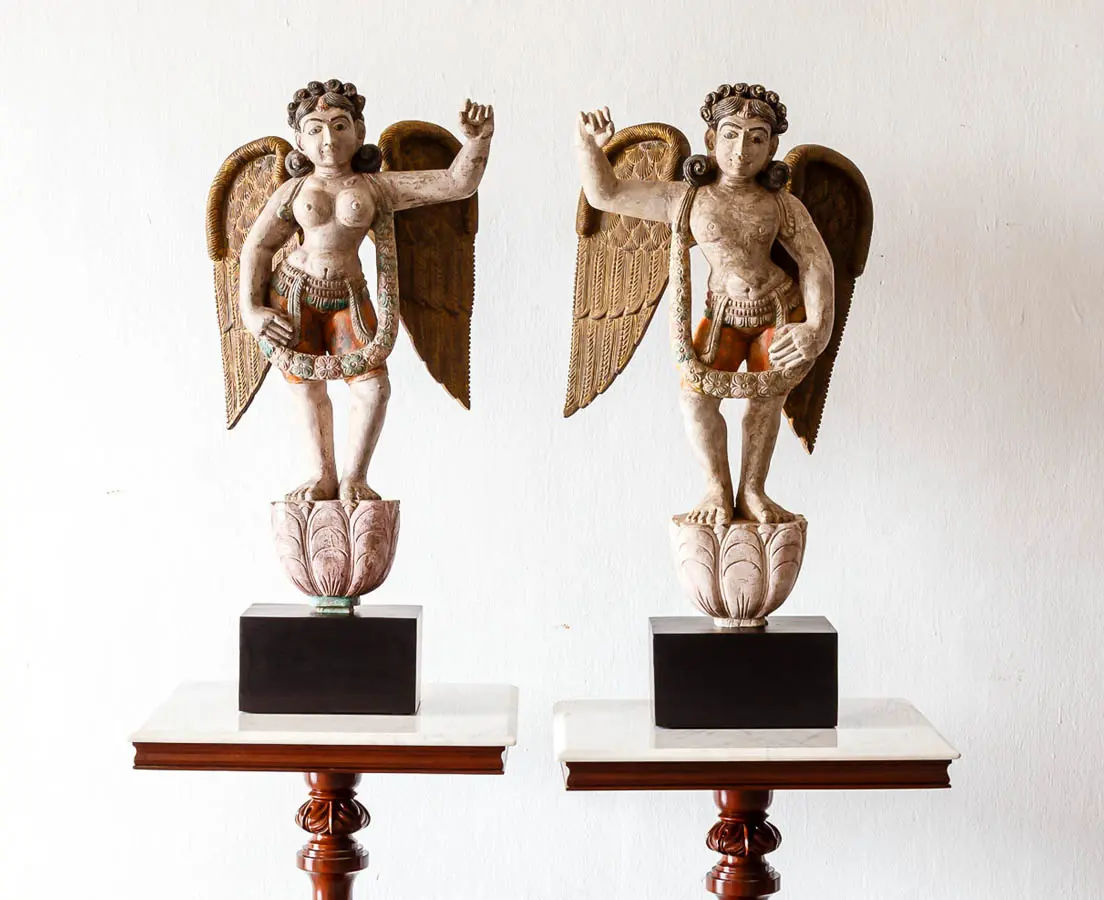 Pair of Pondicherry Angels
Vintage
A pair of vintage wooden Angels mounted on a teakwood base. They are finely carved and hand painted in a rustic finish. The total height including the base is 98 cm or 38 ½ inch.
Pondicherry is located in the southern-east part of India, next to the state of Tamil Nadu. It is famous for woodcraft and has passed the tradition of woodcarving from generation to generation. The subjects chosen for making figurines are iconic from Deities worshipped by the Hindus of the land, to iconic angels, the Virgin Mary, Jesus Christ, Madonna and Child, Buddha and saints of various faiths.
This pair of Angels has been sold. Please keep checking our website as we may add a similar pair.
Pondicherry, India
H: 98 cm W: 46 cm D: 28 cm Size of one Angel
H: 38 ½" W: 18" D: 11" Size of one Angel