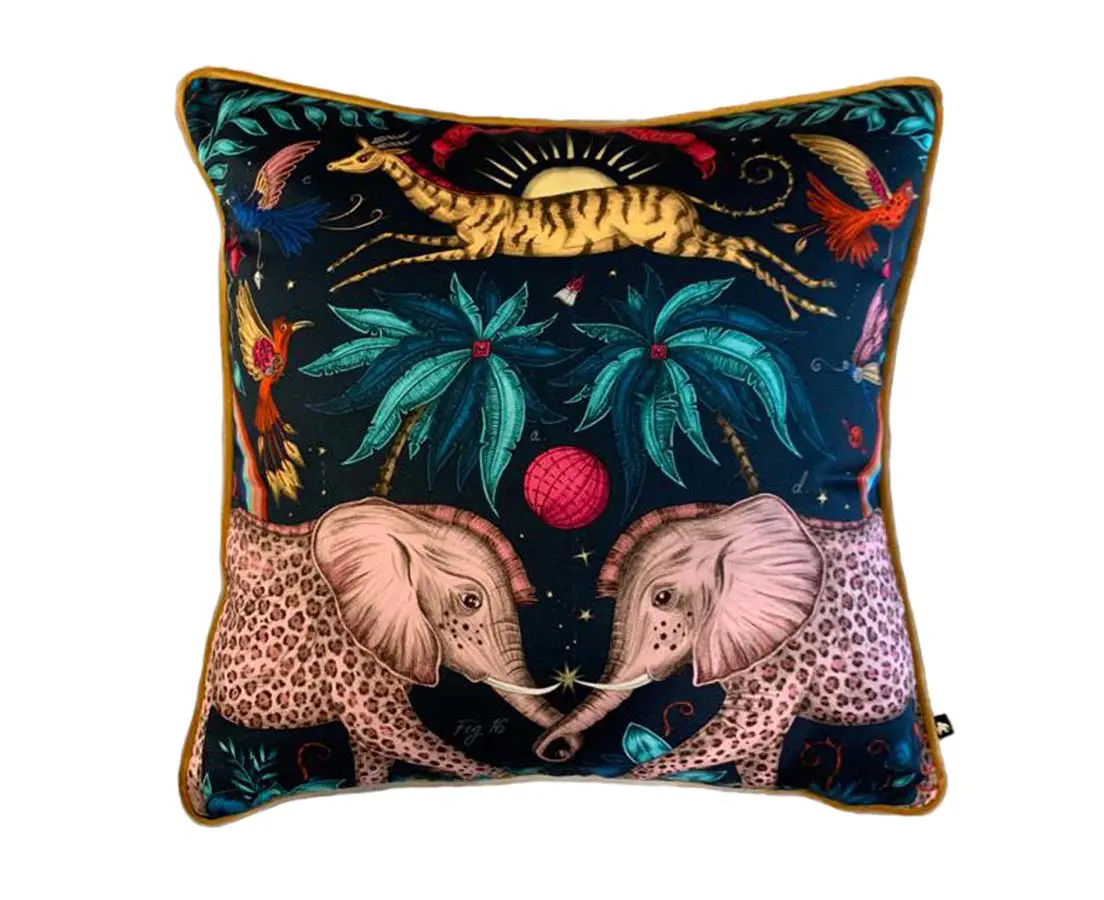 Zambezi Navy Designer Cushion
Zambezi Navy designer cushion. Size* 20"x20"
This cushion features Emma J Shipley for Clarke and Clarke fabric with a luxurious velvet backing and piping.
The striking 'Zambezi' design is inspired by Jules Verne's adventure stories and features striking leopard-spotted elephants, leaping gazelles and birds of paradise.
Zambezi Navy fabric 100% cotton
Reverse Mustard Velvet
Dry Clean only
Includes a polyfill fiber insert
Concealed zip fastening
*All sizes are approximate and are based on the filler required for each cover. Pattern layout may vary.
View our Luxury Cushions.