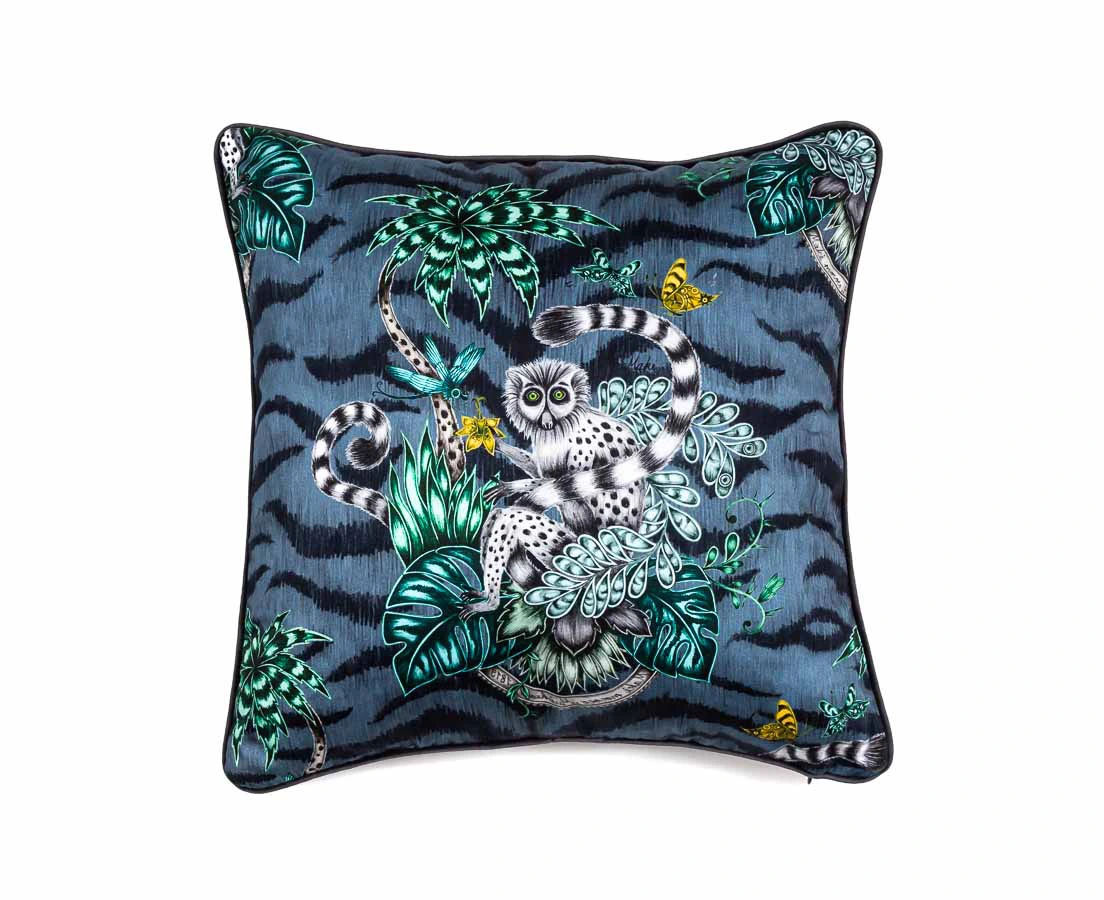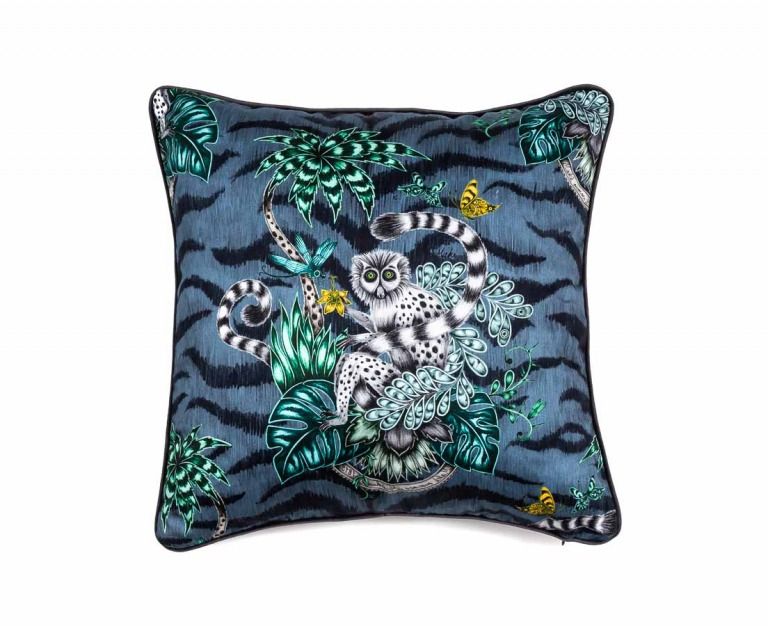 Lemur Navy Designer Cushion
Lemur navy designer cushion. Size* 18"x18"
This cushion features Emma J Shipley for Clarke and Clarke fabric with a luxurious velvet backing and piping.
The 'Lemur' design features a quizzical lemur within tropical foliage and embraces the wonderful colours of the jungle with vibrant greens, gleaming teals with a rich navy background.
View our luxury cushions.
Lemur Navy fabric 100% cotton
Reverse Grey Velvet
Dry Clean only
Includes a polyfill fiber insert
Concealed zip fastening
*All sizes are approximate and are based on the filler
required for each cover. Pattern layout may vary.